Alexis Castle
Who is Alexis?
Alexis is Castle's daughter. She is very sweet and very open with her dad. She is also a very independent girl and accepts her consequences. She has a boyfriend named Ashley and he's her first love. She's still a daddy's girl though. He's her "go-to-guy." :)
Picture of Alexis
Picture found on http://l.yimg.com/l/im_siggUF4TUGLgpqa2gKf.wFawIQ---y400/tv/us/img/site/10/50/0000071050_20100913120109.jpg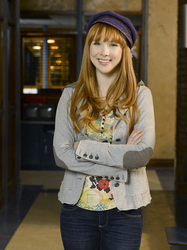 Who is she played by?
Her character is played by Molly Quin.
Next Character